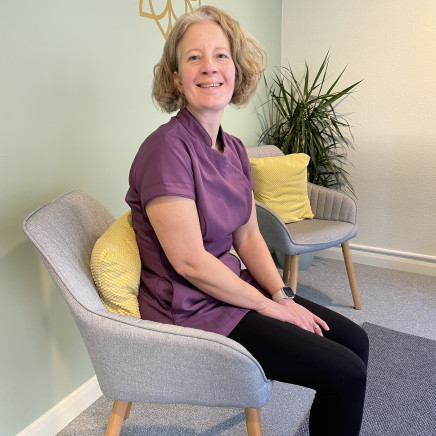 Sarah Hayward
RCC, GCC, MCA



Sarah is a Chiropractor with over 20 years experience. She qualified in 2002 from the McTimoney College of Chiropractic, accredited by the University of Wales. She is also registered with the General Chiropractic Council, a member of the McTimoney Chiropractic Association and a licentiate of the Royal College of Chiropractors. 
In addition to the chiropractic manipulation, Sarah's therapy also uses Soft Tissue Release, Trigger Point Therapy, Massage, Taping, and Posture correction.
Sarah also provides Lifestyle advice and Exercises, when appropriate, to complement the treatment.