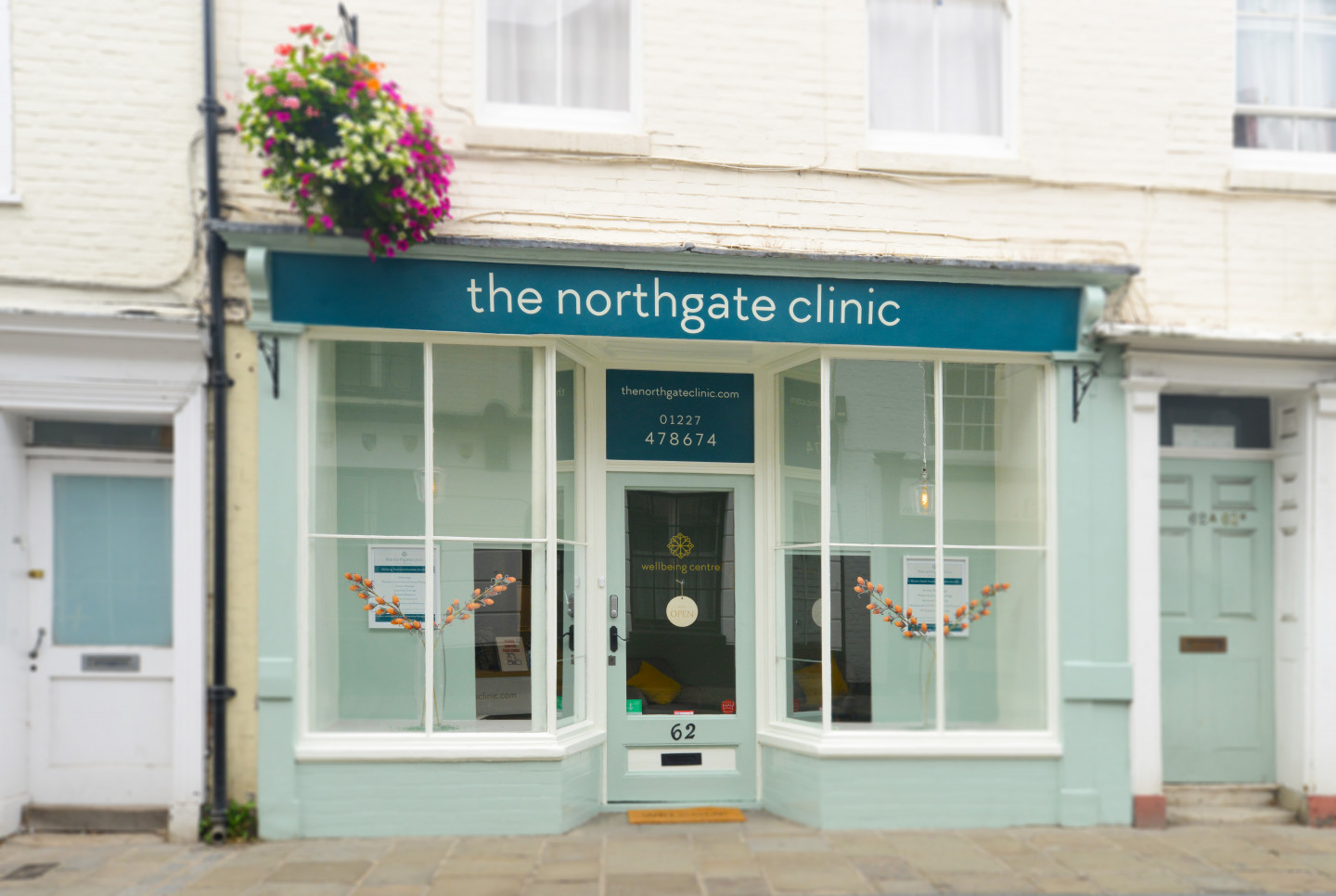 Welcome to Canterbury's specialist complementary and alternative therapy hub
Since being opened in June 2020 by Dr Sam D'Elia and Liat D'Elia of the NMF Clinic, the Northgate Clinic has attracted an amazing community of practitioners who we believe are some of the best alternative and complementary therapists in Kent.
Here at the Northgate Clinic, we understand alternative therapies to be just that - alternative. We offer other ways of approaching health care but from a less invasive, holistic and more natural perspective
Our bodies and minds are highly interconnected complex organisms. Understanding these connections allows access to the inner self, both physically and emotionally. Traditional medicine often does this through invasive procedures and treatments, or artificially changing body chemistry. Traditional medicine is essential in many respects, but sometimes these can be supplemented and complemented with natural alternative ways of doing things
The treatments available at the Northgate Clinic can address issues internalised in your body by accessing the connections with the outside of the body
We treat and support people through a great number of conditions, as well as providing general care for your physical and emotional health. We provide supplementary therapies that sit alongside traditional medicine or alternatively, as highly beneficial treatments in their own right
We, at the Northgate clinic, believe that alternative and complementary therapies have an essential part to play in maintaining our general health.
We take our professional standards very seriously, so you can be confident that you are receiving some of the best care around in a warm and friendly environment.
practitioners
All our therapists are well experienced in their respective fields and continue develop their professional practice
You can be assured at the Northgate Clinic to receive the best possible care, provided by our dedicated practitioners who put your well being at the centre of every treatment